ADVENTURE PHONICS
Fun in one box – is a package of educational games that is designed to help learners how to read using fun interactive methods. It consists of interactive games and exercises that introduce and reinforce basic literacy skills of spelling, reading and writing. The games are entertaining and stimulating and children find out that learning can be fun!
The programmes use phonics as a method of teaching. Phonics is a method of teaching people to read by correlating sounds with symbols in an alphabetic writing system.
 The Adventure Phonics Programme was piloted at Kings School, West Rand. After only 4 weeks and 20 hours of learning, 12 Grade R children enrolled in the programme were able to read. Watch the video below for more info: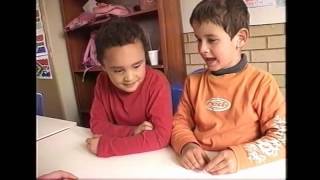 MASTER ENGLISH
Master English builds on skills learnt through Adventure Phonics. The programme is for those learners who have grasped the basic rules of English and who want to build on their skills. It is a sequence of step-by-step interactive cards & board games, and includes reference material & comprehension games.
The rules of English are carefully worked into each game so you learn without even realising it. Master English games are highly motivating because they are amusing and interesting. They can be used to give practice in all language skills and be used to practice many types of communication.